Giza Plateau News Articles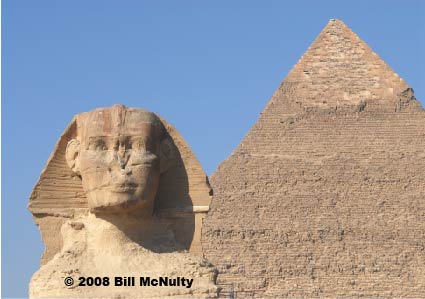 One of Egypt's Oldest Pyramids King Unas Reopens After 20-year Closure
The inauguration ceremony will include a candlelight vigil for the victims of the EgyptAir flight that crashed in the Mediterranean last week
Nevine El-Aref , Thursday 26 May 2016
Minister of Antiquities Khaled El-Enany is inaugurating Thursday evening the opening of the pyramid of ancient Egyptian King Unas at the Saqqara necropolis after 20 years of its closing.
The pyramid of King Unas is the last pyramid of the 5th Dynasty. Despite its small size, it is considered as one of the most important Egyptian pyramids, as it is the first pyramid to record the "Pyramids Texts," which hold important religious significance on the resurrection of deceased kin.
The inauguration ceremony will include a candlelight vigil for the victims of the EgyptAir flight that crashed in the Mediterranean last week.
The vigil will be attended by El-Enany as well as archaeologists and top officials from the ministry, along with journalists and directors of foreign archaeological institutes in Egypt
French Egyptologist Gaston Maspero was the first to enter the pyramid in 1881, which was closed in 1996 as the high rate of humidity negatively affected the pyramid's burial chamber.
After comprehensive studies, state-of-the-art equipment was erected to monitor and decrease the level of humidity and heat inside the pyramid and a new cool lighting system was installed.
The opening ceremony will be attended by a number of foreign and Egyptian mission directors, delegations of foreign archaeological institutes in Egypt and top officials from the Ministry of Antiquities
El-Enany pointed out that this opening highlights the fruitful bilateral cooperation between the ministry and foreign and Egyptian missions working in Egypt.
The minister explained that the opening comes as part of the ministry's plan to open more archaeological sites and new tourist attractions in order to restore Egypt's tourism industry.
Source: English Ahram.org

© 2004-2026 Bill McNulty All Rights Reserved