Giza Plateau News Article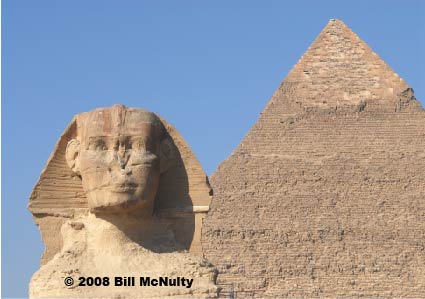 National Geographic to Feature Research by UAB 'Space Archaeologist'
By Evan Belanger
| ebelanger@al.com
January 23, 2013 at 6:11 PM
BIRMINGHAM, Alabama -- National Geographic will feature research by a University of Alabama at Birmingham anthropologist in its February edition, the university announced today.
Associate Professor of Anthropology Sarah Parcak uses advanced satellite imaging techniques to look below the Earth's surface and pinpoint the location of forgotten roads, canals and other ancient structures.
During a 2011 project, she located 17 potential new pyramids in Egypt, more than 1,000 new tombs and more than 3,000 ancient settlements.
The BBC featured her work to uncover ancient Roman sites, including a possible amphitheater at the Roman site of Portus and the base of the famed lighthouse at Portus, last year.
According to UAB, her research will now be featured in the February edition of National Geographic in the magazine's "New Age of Exploration" section.
National Public Radio's "Talk of the Nation" recently hosted Parcak as a featured guest, according to the university.
Parcak also wrote the first book detailing the methods of satellite archaeology and plans to further her work in Egypt, where she will return for survey and excavation soon, according to UAB.
Source: www.nationalgeographic.com

© 2004-2026 Bill McNulty All Rights Reserved