Giza Plateau News Article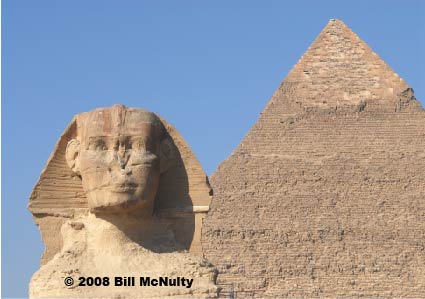 Quick, Name a Saudi Resource Other Than Oil
By LOREN STEFFY
HOUSTON CHRONICLE
April 7, 2011, 12:35AM RIYADH, Saudia Arabia
- If you didn't know better, you might think it was just more sand. The glass cube in Abdullah Al-Fallaj's hand, though, contains something far more valuable for Saudi Arabia's future - phosphate.
It's a key ingredient in fertilizers, and Saudi Arabia has it in abundance in its northwestern corner near the Jordanian border. In the next month or two, Ma'aden, the Saudi mining company, plans to begin shipping about 5 million tons a year of concentrated phosphate to a coastal processing plant at Ras Az Zawr via a $5.5 billion railroad line.
There, it will be combined with ammonium provided by the kingdom's chemical company, Saudi Basic Industries Corp., or SABIC, and sulphur generated as a by-product at the refineries of state-owned oil company Aramco to make ammonium and diammonium phosphate.
"The desert will be producing the fertilizer for the world," said Al-Fallaj, who's Ma'aden's vice president for strategy, planning and development. "That's a very strange statement, but it's a fact."
Actually, Ma'aden, the Saudi state-owned mining company, is a long way from making it a fact, but it has an ambitious plan to capture a bigger piece of the market for fertilizer than the kingdom currently has in global oil.
Initially, though, Al-Fallaj said he expects the company to capture 12 percent of the rapidly growing world fertilizer market.
The project is a key part of Saudi King Abdullah Bin Abdul Aziz's plan to diversify his country's economy, easing its dependence on oil. If it succeeds, it could bring greater economic stability to the world's largest oil producer, thereby strengthening its role as the stabilizing force for oil prices worldwide.
'Cluster industries'
Ma'aden and SABIC are developing "cluster industries" aimed at leveraging raw materials that the country has in abundance.
SABIC, for example, produces petrochemicals used in plastics and plans to take those plastics and, in turn, make products such as auto parts.
In addition to the phosphate project, Ma'aden plans an aluminum smelter that will use bauxite mined near the northern border as its raw material. The company has an agreement with U.S. aluminum giant Alcoa to develop the technology and distribution system.
"Everyone has an incentive to seek added value," Al-Fallaj said of the state companies involved in the cluster industries program.
To begin the aluminum project, Ma'aden will import raw materials until it gets the smelter running at commercial production levels, scheduled for late next year.
Eventually, the company hopes to produce 740,000 tons of ingot a year, about half of which will be used for rolled metal. Later, it wants to develop manufacturing to turn the aluminum into cans and automobile panels.
"No teaspoon of aluminum should leave this country," Al-Fallaj said.
Ramping up quickly
Perhaps even more impressive than Ma'aden's plans is the speed with which it is implementing them. The company, which is jointly owned by the government and private investors, was created in 1997 to exploit Saudi Arabia's mineral wealth, specifically gold and other precious metals in the western part of the country.
Ma'aden reports 12 million ounces of precious metals resources, much of it gold, and it plans to expand its production to 500,000 ounces from 150,000 in a few years.
Heading off unrest Ma'aden's projects, though, are about more than just building a new industrial base for the Saudi economy. It's also part of a strategy aimed at preventing the sort of unrest that has rocked other parts of the Arab world. The phosphate and aluminum projects, Al-Fallaj said, should show the Saudi people that the government has a plan to broaden the economy and create jobs.
"That should have a lot of value to the whole Saudi macroeconomic picture," he said.
A picture that begins with tiny grains that, to the untrained eye, look like just another pile of sand.
Loren Steffy is the Chronicle's business columnist. His commentary appears Sundays, Wednesdays and Fridays. Contact him at loren.steffy@chron.com. His blog is at http://blogs.chron.com/lorensteffy.
Source: www.chron.com

© 2004-2026 Bill McNulty All Rights Reserved