Giza Plateau News Articles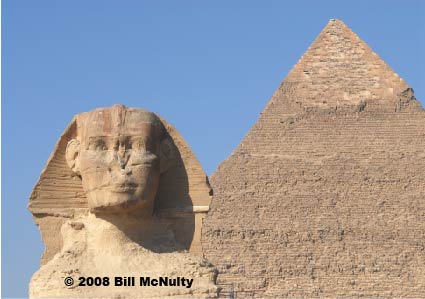 Egypt: Restoration Work Begins on Damaged Antiquities
-- Alexandra Zavis
February 7, 2011 |  1:38 pm
Restoration work has begun on Egyptian artifacts damaged during anti-government protests, according to news reports from Cairo on Monday.
Zahi Hawass, the country's head of antiquities, told news organizations that the repairs to 70 objects should take five days. He said steps are also being taken to reopen Egypt's famed archeological sites, which have been closed to visitors since unrest began two weeks ago.
Looters broke into the Egyptian Museum during protests Jan. 28 in nearby Tahrir Square. Among the items damaged were a statue of King Tutankhamen standing on a panther and a wooden sarcophagus dating back more than 3,000 years, the Associated Press reported.
What were originally thought to be remains of damaged mummies were in fact two skulls that were being used to test a new CT scanner. All of the royal mummies are safe, Hawass said.

The museum is now being guarded by the army.
Source: LA Times Blog

© 2004-2026 Bill McNulty All Rights Reserved