Giza Plateau News Article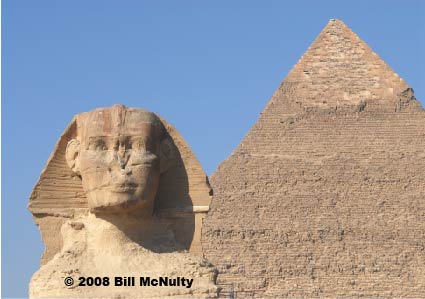 Stolen Fragments from Pyramid Tomb to be Returned from Germany
Egypt Embassy in Germany received samples of King Khufu's cartouche chopped off late last year
Nevine El-Aref , Friday 15 Aug 2014
On Friday, German authorities handed over to Egypt's ambassador to Germany, Mohamed Hegazy, samples of King Khufu's cartouche, taken illegally by two German archaeologists from a room found inside the Great Pyramid.
The samples are due to arrive in Egypt within a week, to be examined and restored if necessary before being returned to their original positions inside the pyramid in Giza.
Minister of Antiquities Mamdouh El-Damati told Ahram Online that he greatly appreciated the cooperation of the German government and all the efforts exerted by German authorities, especially science minister of Saxony state, Sabine von Schorlemer.
El-Damati said that the return of the samples comes after a year of legal and political efforts by the antiquities ministry.
In November 2013 a documentary entitled The Cheops Project was released on YouTube, showing researcher Dominique Goerlitz and author Stefan Erdmann during their secret trip inside Khufu's Pyramid and the difficulty they faced in reaching the cartouche.
A sample of the cartouche was taken during the expedition and was subject to laboratory analysis in Germany.
When the documentary was released, the antiquities ministry learned about the illegal expedition inside the pyramid and decided to impose penalties on both German archaeologists for stealing the items and smuggling them outside of the country.
The ministry's permanent committee has prohibited any archaeological cooperation with Dresden University, which supported the work of the two German archaeologists, as well as the scientific laboratory where the stolen and smuggled samples were analysed.
The case against the two Germans was referred to the Egyptian prosecutor-general for further investigation, alleging that both archaeologists had broken Egyptian law by entering the pyramid and taking the samples without permission from the ministry.
They also smuggled the samples out of the country, in breach of international law and the UNESCO convention. A request that the Egyptian police and Interpol put the names of both German archaeologists on the airport watch-list was also submitted.
Now, El-Damati asserted, procedures are been taken in cooperation with the German authorities in order to penalise the criminals and file an international lawsuit against them according to the international law which criminalises such actions towards a monument on the World Heritage List.
Source: Al Ahram
© 2004-2026 Bill McNulty All Rights Reserved