Giza Plateau News Articles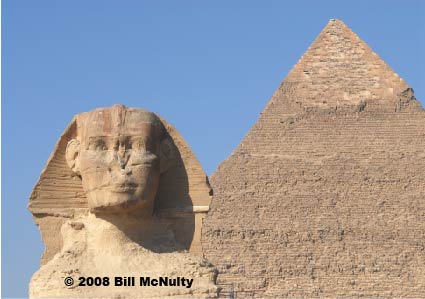 News Broadcast by BBC is Inaccurate, Says Hawass
The Minister of State for Antiquities announced that the BBC radio broadcast yesterday regarding the identification of 17 lost pyramids in Saqqara is inaccurate
Nevine El-Aref , Thursday 26 May 2011
Minister of State for Antiquities (MSA) Zahi Hawass announced at the ministry in Zamalek that yesterday's media reports that researchers from the University of Alabama in the United States had identified 17 lost pyramids and thousands of ancient Egyptian settlements via infrared images is not accurate.
Hawass told Ahram Online that satellite infrared images are only able to locate anomalies beneath the sand, which cannot be identified until archaeological research is carried out. "These anomalies could be anything: a house, a tomb, a temple or even geological features," Hawass asserted.
He continued that these images offer assistance in discovering antiquities but are generally not accurate.
Hawass revealed that a few months ago satellite images conducted on the southern area of Saqqara necropolis revealed the existence of three huge anomalies. Archaeological inspection revealed they were remains of three pyramids previously excavated by the French Egyptologist Gustave Jequier during the late 19th century and early 20th century. Among these three pyramids is one belonging to a 13th dynasty king, Khangar.
The base of a new pyramid has been found behind it, said Hawass, and an MSA team of archaeologists is still excavating to reach the rest of it. The owner of this pyramid is still unknown.
Over the last 20 years two new pyramids were located by an archaeological team led by Hawass in Giza and Saqqara. The first was found beside Khufu's pyramid in Giza and the second is neighbouring king Teti's pyramid in Saqqara.
For his part Harvey Lilley, producer of BBC Satellite project sent his apologies to Hawass. In an email obtained by Ahram Online, Lilley wrote: "Many apologies to you but this story was published before the official BBC press release was approved and released by us.... So as things stand I am not quite sure yet how the story broke without us doing you the courtesy of consulting you beforehand."
According to MSA regulations, it is prohibited for any mission to announce a discovery before notifying and obtaining the approval of the MSA.
Source: Al Ahram
© 2004-2026 Bill McNulty All Rights Reserved