Giza Plateau News Articles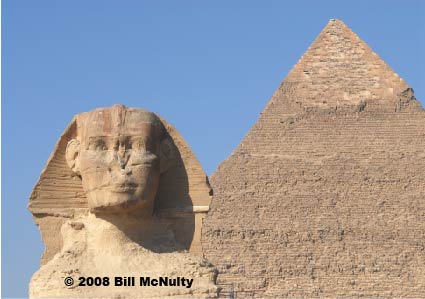 Prominent Egyptologist Zahi Hawass Cleared of Corruption Charges
Prosecutors have shelved complaints filed against the former antiquities minister which alleged he wasted public funds
Ahram Online, Tuesday 20 May 2014
Egypt's leading prosecutor for public funds cases has cleared world-renowned Egyptologist Zawi Hawass on charges of wasting public money and illicit gains.
Hawass, who served as antiquities minister under ousted president Hosni Mubarak, was also accused by former colleagues of neglecting Egypt's heritage sites and sending unique artefacts abroad, such as two Tutankhamun exhibitions in 2008.
Further complaints alleged that Hawass was guilty of illicit gains through his clothing line, which features photos of himself and Egyptian artefacts.
However, after two years of investigations into the complaints, Ahmed El-Bahrawi, First Attorney-General for Public Funds Prosecution, decided on Tuesday to dismiss the allegations.
This is not the first time such accusations have been levelled at Hawass. Past investigations have also cleared him of charges.
Investigations for this round of allegations showed that all Egyptian antiquities in question were displayed through legal means abroad and were secured against damage. Also, all revenues from the international exhibitions were placed in the government's coffers, prosecutors said.
Prosecutors also decided that the charges regarding Hawass' clothes line were invalid and that all documents submitted with the complaints were fake.
Hawass has gained prominence in the international media throughout his career, appearing in several documentaries and television series, including Chasing Mummies: The Amazing Adventures of Zahi Hawass, which was aired on the History Chanel in 2010.
Awarded a doctorate in Egyptology from the University of Pennsylvania in 1987, Hawass is the author and co-author of several books, his latest being Ancient African Kingdoms on the Nile: Nubia, released in 2012. He was profiled as one the world's 100 most influential people by Time magazine in 2006.
Source: http://english.ahram.org.eg
© 2004-2026 Bill McNulty All Rights Reserved