Giza Plateau News Articles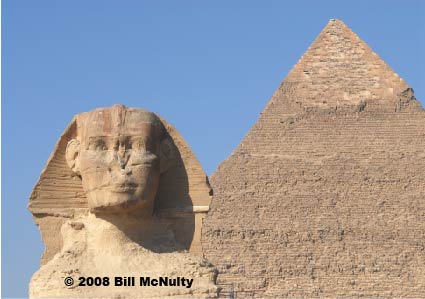 Part II: Entrance to Underworld Found Beneath Egyptian Pyramids?
Archaeology News Examiner Will Hunt December 10th, 2009 6:09 am ET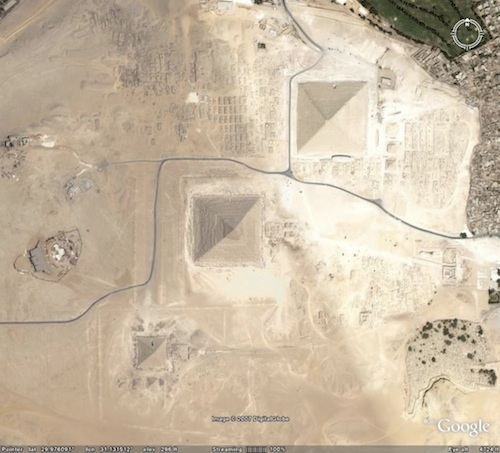 The drama at Giza thickens. Zahi Hawass, secretary general of the Supreme Council of Activities, recently stated that an all-Egyptian excavation team would be exploring the tomb which British author Andrew Collins claims connects to a large natural cave. The cave, Collins has claimed, may be the basis for the ancient Egyptian mythological underworld. But Hawass says: "We are clearing this system now and it is a Late Period catacomb, like many others around Egypt…There is no mystery about it, and there is no connection with esoteric topics. We will publish our results as part of our normal process."?
Dismissive as it sounds, Hawass's statement raises questions. According to Collins, the announcement is coming four months late: "we knew in August that he had started clearing the tomb… The excavations began almost immediately after knowledge of the cave discovery hit the internet."
In the face of Hawass's debunking, Collins remains firm. Regarding the Secretary General's identification of the tomb as a Late Period catacomb, the author says, "My colleagues and I have examined photographic evidence of dynastic catacombs throughout Egypt, and these all appear to be carved by human hands.??…Those at Giza are natural, and penetrate the bedrock for many hundreds of metres, perhaps following the course of local geological faulting." Collins meanwhile finds the usage of the word 'system' curious: "does this suggest that he has found and entered the caves, which he previously denied even existed?"
It is difficult to know whom to trust in this debate. Frankly, both Hawass and Collins have demonstrated similar penchants for the sensational. Collins has written a number of books on paranormal activities and alternative history, including one on the discovery of Atlantis (it's near Cuba). Hawass, who is more showman than archaeologist, has been called the P.T. Barnum of Egypt and a "media-whore." The story appears to be far from over.
Source:Archaeology News Examiner
© 2004-2026 Bill McNulty All Rights Reserved