Giza Plateau News Articles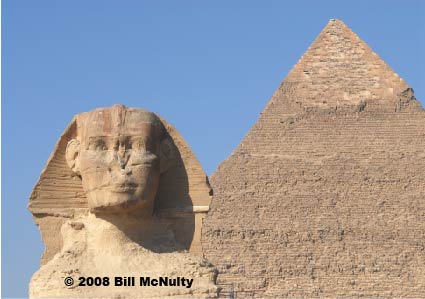 Egyptian Officials Dispute U.S. Safety Message About The Pyramids
By Mary Forgione
Los Angeles Times Daily Deal and Travel Blogger
June 7, 2013, 6:21 a.m.

Egypt continues to dispute a recent safety message from the U.S. Embassy in Cairo that contends that aggressive vendors are frightening American tourists at the pyramids in Giza.
The Egyptian government on Thursday issued a short statement that said 470 tourists from several nations visited the pyramids on Wednesday without incident. It also quoted Americans (without providing any names) as saying their experience "does not reflect the report released by the American Embassy in Cairo."
The embassy on May 31 released a security message about an increasing number of incidents at the iconic pyramids by "over-aggressive vendors" whose behavior "in some cases is closer to criminal conduct."
It pointed to reports of visitors frightened by angry vendors pounding on car doors of vehicles in the area, possibly by carriage operators hoping to get some business.
The message also said Americans should avoid late night or evening travel to the pyramids unless they are with "a recommended or trusted guide."
Egypt's Minister of Antiquities Ahmed Eissa responded the following day by saying the characterization was misleading and that his ministry hadn't received any complaints from visitors, according to media reports.
In a separate action, the U.S. Department of State issued a travel alert on May 15 that cautions Americans about potential violence because of ongoing protests and demonstrations in the country. It also reported a knife attack on a U.S. citizen near the embassy on May 9 that is under investigation. The alert remains in effect until Aug. 15
.
Egypt has seen a drop in tourism since the January 2011 uprising that drove longtime President Hosni Mubarak from power. Tourism fell from 14.7 million visitors in 2010 to 9.8 million in 2011, the Daily Mail reported in a recent story about tourism.
Copyright © 2013, Los Angeles Times
Source: LA Times

© 2004-2026 Bill McNulty All Rights Reserved