Giza Plateau News Article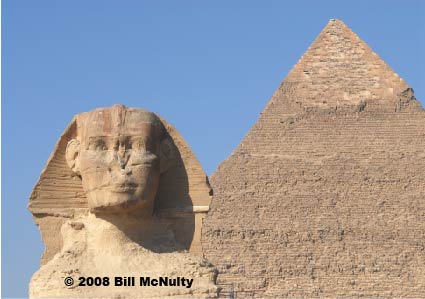 Ancient Egyptian Artefacts Found and Thieves Apprehended
Sixteen of 54 missing artefacts from the Egyptian Museum were found yesterday, with arrests made
Nevine El-Aref , Thursday 17 Mar 2011
With the help of Egypt's military forces, the antiquities police succeeded in catching three of the thieves who broke into the Egyptian Museum on 29 January, finding with them 12 of the museum's missing pieces.
Museum Director Tarek El-Awadi told Ahram Online that the recovered objects include seven statues, five made of bronze, the sixth of limestone. Five collars made of gold, faience and colourful glass are also among the items retrieved.
The objects will be restored and returned to their original displays.
All concerned authorities, said El-Awadi, will be informed of the retrieval of the objects, in order to remove them from the list of missing objects distributed to help in their return.
Source: Ahramonline
© 2004-2026 Bill McNulty All Rights Reserved