Giza Plateau News Article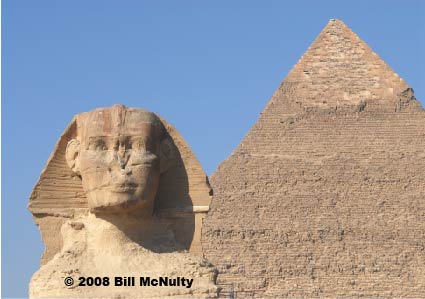 Antiquities Chief Tours Giza Plateau Construction
Nevine El-Aref , Monday 31 Oct 2011
The Supreme Council of Antiquities has promised to provide the necessary budget to complete the construction of the wall surrounding the Giza plateau area. Secretary-General of the Supreme Council of Antiquities (SCA) Mustafa Amin embarked today on an inspection tour of the Giza plateau to check on the development of the new museum's construction and discuss any obstacles that might stand in the way of the project's completion.
During the tour, Amin asserted that the SCA would soon provide all required funds to complete the construction of the wall surrounding the plateau as well as the new building for the Giza Inspectorate. He also agreed to provide the solar boat museum with monitoring devices that would control the humidity and temperature levels inside the museum.
Amin also inspected the plateau's visitor path, lighting and security systems as well as the administrative building which is still under construction. The newly installed security system includes 147 mobile and fixed cameras erected in different points around the plateau. These cameras are connected together and feed data to TV circuits and 35 monitoring screens which will allow for minute by minute surveillance of everything in the plateau.
He also visited the plateau's visitor centre where visitors will begin their plateau experience by watching a video of the site's history on a large LCD screen.
Following the completion of the third phase of the project, a gala ceremony will take place to celebrate the official opening of the Giza plateau and it's new museum.
Source: Al Ahram
© 2004-2026 Bill McNulty All Rights Reserved